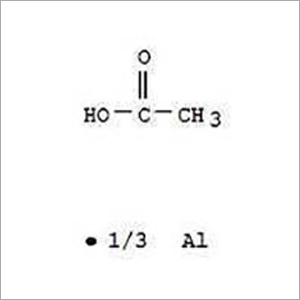 Product Description
We are a leading manufacturer of chemicals, and providing Aluminum Acetate Basic at very competitive price with high quality as per our clients requirement.
Properties :-
Compound Formula : C4H7AlO5

Linear Formula : Al(OH)(C2H3O2)2.xH2O

Pubchem CID : 10197832

Molecular Weight : 162.08

Mass : 162.010

EC NO : 205-518-2

CAS NO : 142-03-0
Applications :-
Used in medicine as astringent, disinfectant and antiseptic.

Used in food & agriculture products.

Act as a disinfectant in embalming.
Used as a mordant in fireproofing, waterproofing & dyeing agent.