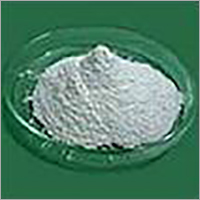 Calcium Aspartate
Product Code : 14
Price And Quantity
Unit of Measure

:

,
Product Description
Calcium aspartate is a stable, organic calcium with an extraordinarily high rate of absorption. It is a calcium salt of the amino acid aspartic acid, and has a neutral reaction in the body.


Properties :-
Other Name : Calcium I-aspartate, Aspartate calcium, Calciretard.

Molecular Formula : C4H5CaNO4

Molecular Weight : 171.165 g/mol

CAS NO : 10389-09-0


Pubchem CID : 30465

pH : 3 to 6

Appearance : White in color

Help to develop stronger teeth and bones in children.

Helps to treat osteoarthritis and osteoporosis.

Helps to maintain the acid-base balance of the bodies.

Good for cardiac health.