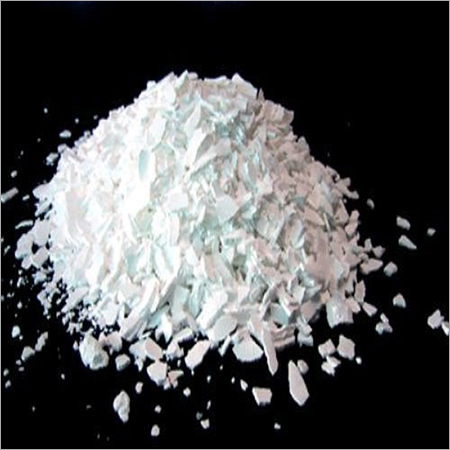 Product Description
Calcium Chloride Anhydrous Powder is a common salt and can be produced directly from limestone, or as a by-product of the Solvay process. It behaves as a typical ionic halide and has several common applications.


Properties :-
Synonym : Calplus, Superflake anhydrous
Molecular Weight : 110.98
Molecular Formula : CaCl2
CAS NO : 10043-52-4
EC NO : 233-140-8
Appearance : White powder
Solubility : Soluble in water, alcohol, acetone, acetic acid.
Boiling Point : >1600°c
Melting point : 772°C
Density : 2.15g/cm3
Vapour Pressure : 0.01 mmHg


Applications :-
It act as flecculation, in algae sodium & bean industry
Act as a dehydration agent.
Used as a dust collecting agent & fireproof agent of textile.
In producing calcium salt, it act as a raw material.


Features :-
100% Pure
Acurate composition
Anti freeze substance
Desiccating agent
Specifications :-


Test parameters
Standard specification
Observation
Result
Description
White flowing powder
White flowing powder
Passes the test
Assay (On dried Basis)
NLT 94-96%
NLT 95.37%
Complied
Titrable Base
0.006 Meq/gm
< 0.006 Meq/gm
Complied
Solubility
Soluble in Water
Soluble in Water
Passes the test
Water Insoluble
Max.0.1%
<0.05%
Complied
Sulphate(SO4)
Max. 0.05%
<0.05%
Complied
Particle Size
30-60 Mesh
90-95% passing through 30 mesh and retained 5-10% through 60 mesh
93 % Passes and 7% retained
Passes the test