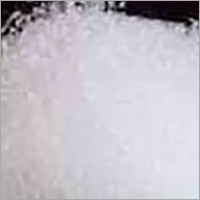 Industrial Sodium Acetate Crystal
Product Code : 19
Price And Quantity
Unit of Measure

:

,
Product Description
Industrial Sodium Acetate Crystal is the sodium salt of acetic acid and also known as sodium ethanoate.


Properties :-
Chemical Name : Sodium acetate, Acetic acid, Acetic acid sodium salt

Molecular Formula : C4H7NaO4.nH20

Molecular Weight : 2.034 g/mol

Pubchem CID : 517045

Appearance : Colorless liquid


Applications :-
Used in the textile industry in order to neutralize sulfuric acid waste.

Sodium acetate is used to eliminate the buildup of static electricity during cotton processing.

It is also used in food industry.

For dialysis, this is used as a source of sodium ions.