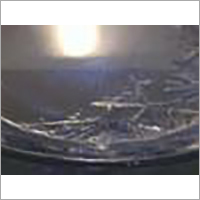 Potassium Chloride
Product Code : 12
Product Description
Potassium Chloride is a compound formed from the potassium and chlorine elements.It is excessively used for health, commercial uses and also used as a salt substitute.

Properties :-
Synonym : Chloride of potash, Chloride draselny, Kaliumchlorid, Monopotassium chloride.

Formula : KCl

Molecular Weight : 74.55

CAS NO : 7447-40-7

EC NO : 231-211-8

MDL NO : MFCD00011360

Pubchem CID : 24899042

Assay : >99.0%

Density : 1.98 g/ml

Solubility : Soluble in a variety of polar solvents.
Applications :-
Used as an electrolyte replenisher

Used for the treatment of hypokalemia

Used in fertilizers, buffer solutions & explosives

Used in welding and metal casting as a flux agent.

Used for the extraction and solubilization of proteins

.